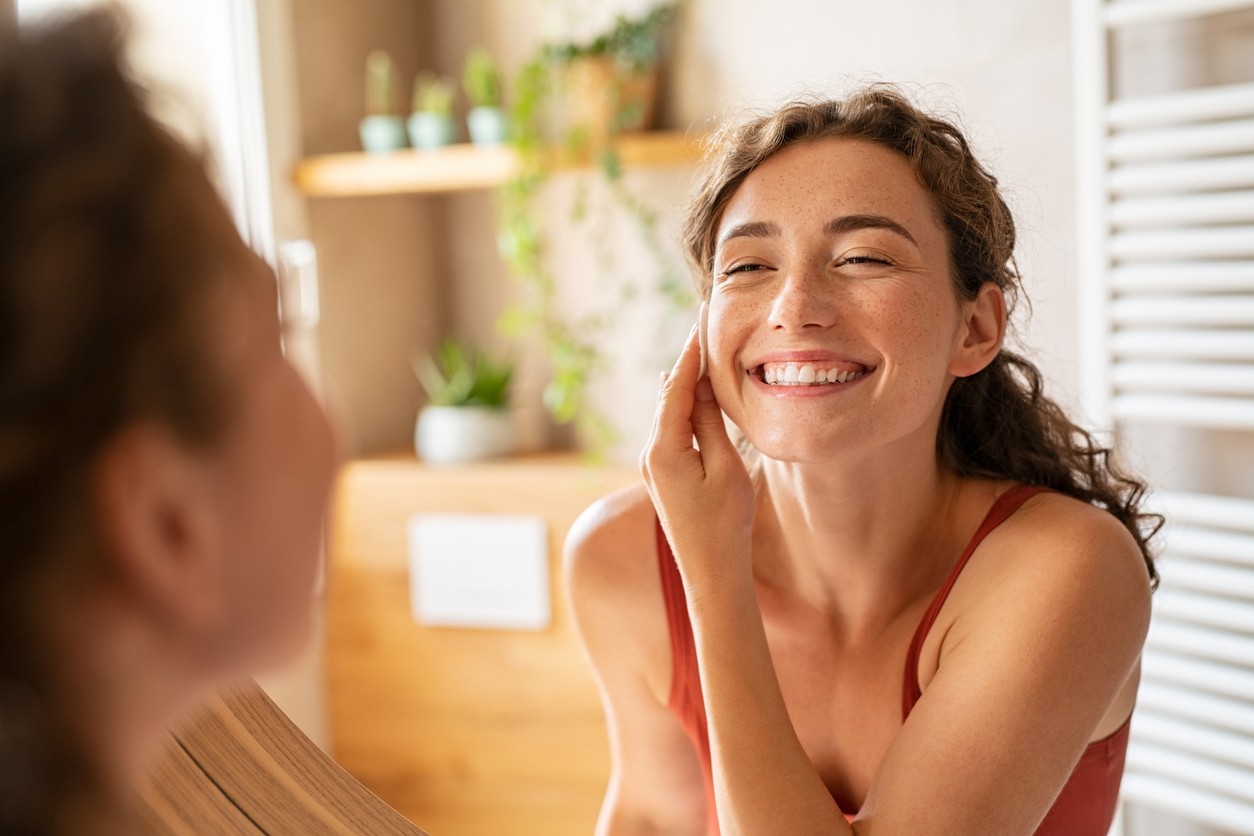 5 Benefits of Natural Sea Salt: Go All Natural from Head to Toe in Medical Aesthetics
From body scrubs and bath salts to face masks and luxury skincare products, natural sea salt is an ingredient that's risen in popularity over the last several years in the beauty market. Sea salt is known for its healing properties and health benefits for the body, mind, and skin.  And in medical aesthetics, this natural ingredient is a game changer for skin rejuvenation.

When we developed The SaltFacial, we wanted to offer a noninvasive skin-resurfacing treatment that could be made accessible and affordable to patients of aesthetic practitioners like you. We wanted to pair the all-natural ingredient of sea salt with the benefit of modern applications. When The SaltFacial was developed, non-invasive and non-thermal skin resurfacing for patients was the main focus, while utilizing all-natural sea salt with the benefit of modern applications.
But why salt? In this blog, we'll take you through the thought process behind using natural sea salt as the main component in our rejuvenating skin renewal therapy treatment, The SaltFacial. 
1. Sea Salt Detoxifies The Skin
Our skin is exposed to so many unhealthy things every day: pollution, chemicals in clothing and make-up, food pesticides, mold, allergens–the list just goes on and on. Since sea salt can easily absorb, it acts as a natural detoxifier. Salt can soak up toxins, nourish your skin, and promote healthy circulation.  
2. Sea Salt Is A Natural Exfoliator 
Sea salt can help your body regain its healthy glow as a rejuvenating exfoliator. With this natural exfoliation method, salt gently removes dead skin cells to reveal smooth, glowing skin. Additionally, the minerals in sea salt help restore hydration, leaving your skin velvety soft. 
3. Sea Salt Cleans Your Pores
Sea salt acts as a pore purifier, cleansing skin deep below the surface. Additionally, sea salt keeps bacteria at bay that cause all sorts of facial maladies, such as acne. As an anti-bacterial, natural oil production balancer, sea salt can replenish vital nutrients and antioxidants. 
4. Sea Salt Doesn't Cause Irritating Side Effects
Salt contains healthy minerals such as calcium sulfate, calcium chloride, magnesium sulfate, and potassium chloride, all naturally occurring minerals. And because sea salt is a naturally-occurring mineral, it provides incredible benefits to the skin without aggravating side effects. From stimulating blood flow, preventing fungal growth, easing muscle tension, and cleansing toxins, sea salt is known for its gentle processes with straightforward, powerful results.  
5. Sea Salt Skin Resurfacing Produces Amazing Results
Removing toxins, preventing acne and breakouts, replenishing skin nutrients, and promoting healthy circulation–what's not to like about the natural advantages of salt?
These natural properties of sea salt make it the perfect addition to aesthetic treatments, as sea salt enhances patient results. When sea salt is combined with our minimally-invasive skin renewal therapy treatment, you can expect a long-lasting change for beautiful, healthy skin.
The SaltFacial can restore the skin's natural beauty with sea salt, replenish vital nutrients within the skin's layers with deep penetrating ultrasound, and promote healing and reduce skin redness with high-powered LED phototherapy. Unlike other skin renewal treatments, The SaltFacial is all-natural and safe for any skin type at any time of the year. 
From treating acne and uneven pigment to fine lines and wrinkles, this device produces powerful results. The SaltFacial draws in a widely diverse patient population to your medical aesthetics practice. 
Looking for a Skin Renewal Treatment with Immediate Results for Healthy, Glowing Skin from Head to Toe?
The SaltFacial Skin Renewal Therapy rejuvenates your skin for long-lasting results. This treatment is unlike any other facial and can be used anywhere on your body. You can expect a real, fundamental change in the health of your skin for life. For questions about The SaltFacial treatment for your medical aesthetics practice, contact us today.